What are the Best Keto-Friendly Movie Snacks?
If you are on a keto diet, you know that every food and drink you consume matters a great deal. A ketogenic lifestyle requires a substantial change in diet. The goal is to lower (or even eliminate) carbs and sugars from the diet. It will naturally bring the body into ketosis. It is only at this point that an individual on this diet will enjoy the fat-burning benefits as fats are broken down into energy. With this considered, if you have a diet that is high in calories, sugars, and carbohydrates, your body will work hard to break down the carbs and never truly get to fat deposits. The ketogenic diet is powerful for weight loss and overall health. So, when it comes to taming that urge to snack on something sweet or salty, the pressure is on to find a healthy option. Today there are many options for keto friendly movie snacks.
What's Wrong with Cinema Snacks?
There is nothing worse than sitting in front of a great movie and not having a great snack to munch on. It is precisely how movie theaters make a considerable profit from moviegoers all over the globe. Many theaters ban customers from bringing in their snacks. It leaves audience members only one choice, which is to purchase snacks from the theater.
Movie theater snacks are delicious. However, if you are devoted to a ketogenic lifestyle, it is going to take more than just will power to stay healthy. There are many threats out there, from buttery popcorn to sweet gummy bears. So much of the snacks available are high in salt, sugar, and carbohydrates.
People love snacks. So, if you are on a keto diet, you should not deny your snack urge. You can enjoy a yummy keto friendly movie snack just like the rest of the audience. With the right guidelines in place, you will still be able to stick to your health goals.
Keto Movie Snacks You Can Sneak Into the Theater
Let's see the best of them. They're all listed below.
#1 Keto Cookies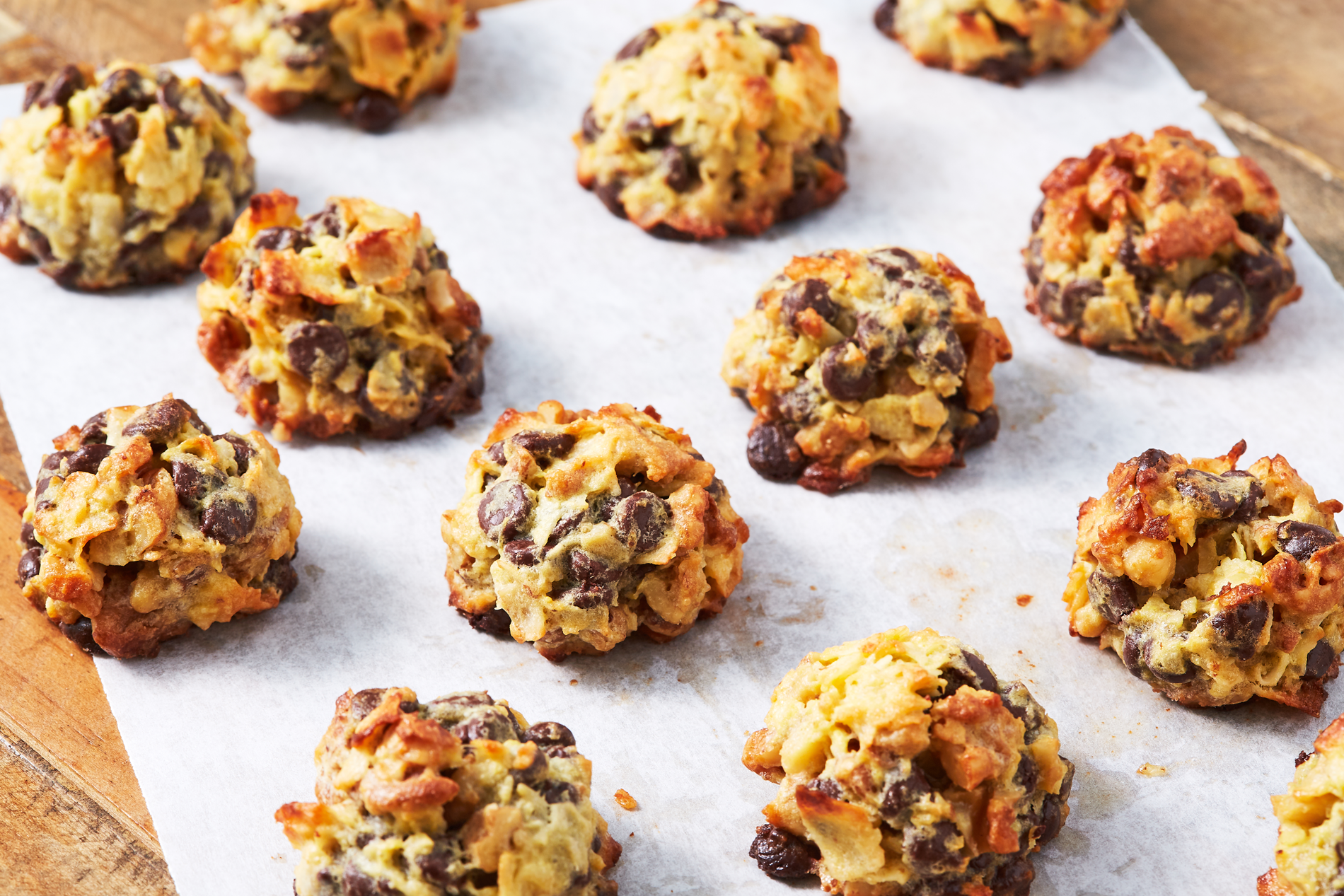 If you enjoy a sweet snack, packing a few baked keto cookies is always a great option. However, you must note that the main downfalls to cookies are the flour and sugar content. It is essential to eliminate both if possible. But that does not mean that you have to eat a tasteless snack. Instead of fine sugars, replace them with no-sugar sweeteners. Try low carb flour like almond flour, coconut flour, and ground flax seeds. Store in a small zip-lock bag.
#2 Sugar-Free Candy
Did you know that it is possible to eat candy while on a keto diet? It's true. Instead of grabbing for a bar of snickers or grubbing down on sour patches, try a sugar-free candy made with keto sweeteners. One option is Macadamia nuts, which are great for dieters. They are high in keto fat and low in carbs. If you are a gummy fan, you will enjoy Smart Sweets, which come in peach rings and gummy fish. Store in a small zip-lock bag.
#3 Chips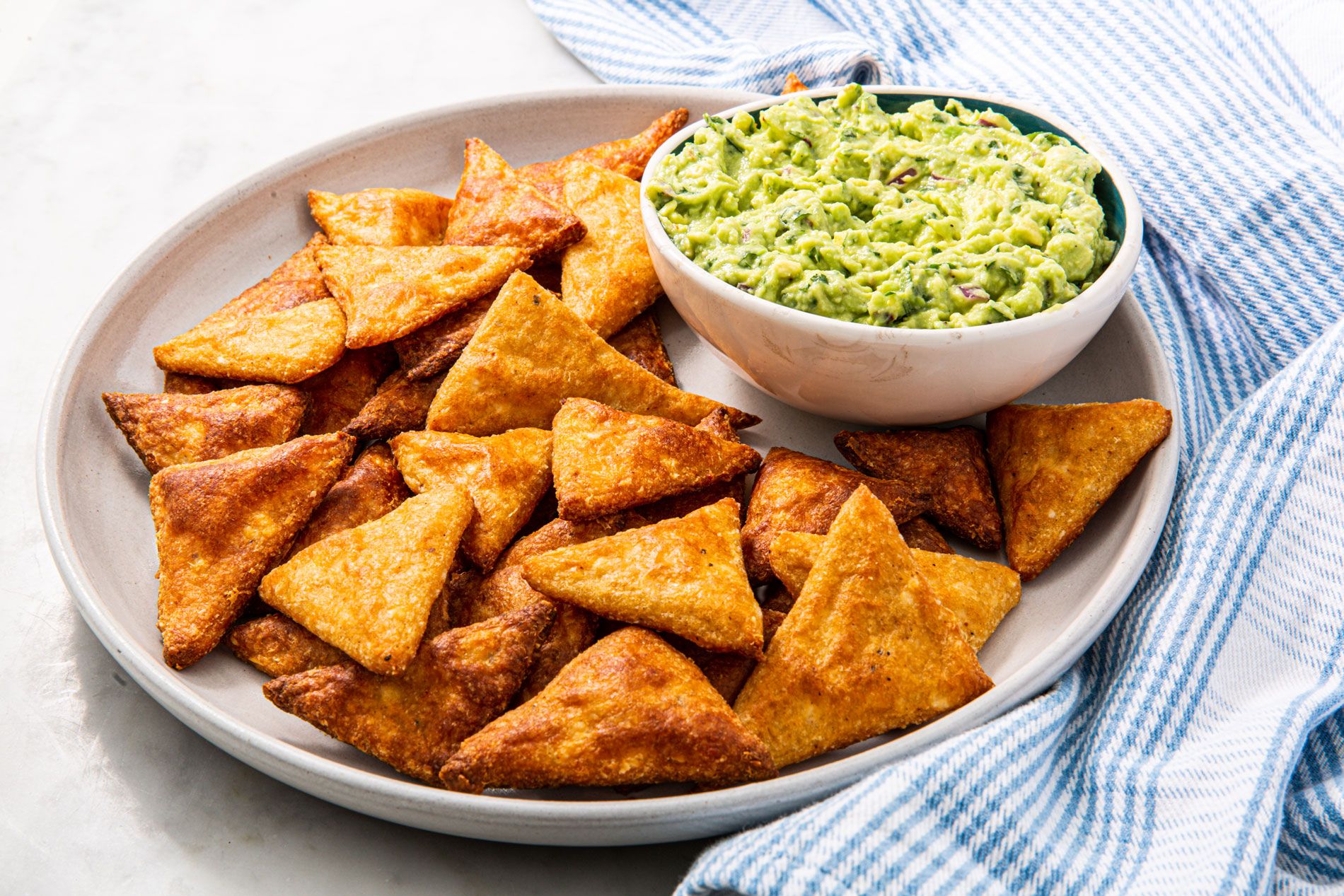 Want something salty to snack on during the movie? Why not pack your keto tortilla chips. Not only are these chips crispy (and have just the right amount of salt), but they are easy to make. You do not have to break the bank to find healthy snacks. All you need is almond flour, shredded mozzarella, kosher salt, garlic powder, chili powder, and black pepper to back your delicious tortilla snack from home. Place in a small zip-lock bag for easy theater entry.
#4 Crackers
Typically crackers are a big no-no with the keto diet. However, if you make them yourself and replace unhealthy ingredients with the flax and vegan cheese, you can have keto-friendly crackers. Ground flax seeds are high in fiber and keto fats. Instead of using dairy cheese, try introducing vegan sliced cheese. All of these ingredients make for a perfect, keto friendly movie snack. It makes for a tasty treat, especially when paired with guacamole dip! Place in a small zip-lock bag.
#5 Bars
If you are looking for the perfect low-carb snack to satisfy your sweet tooth and cravings, keto bars are the way to go. There are so many different flavors for every craving. For one, there is Grass-fed beef and Uncured Bacon Jalapeno Bar. This keto friendly movie snack only contains one gram of carbs and is free from artificial sugars. Another keto bar on the market is the Dark Chocolate Coconut Almond Keto Bar, which has 3 grams of carbs and 20 grams of fat. Store in a bag.
#6 Peeled Snacks Organic Butter & Salt Puffs
For a delicious treat that melts in your mouth, try the Puffs Butter and Sea Salt by Peeled Snacks. This yummy snack is a fun way to consume greens! The Puffs Butter and Sea Salt chips are non-GMO, gluten-free, and are USDA organic. This snack includes ingredients such as organic whole green pea flour, organic sunflower oil, safflower oil, organic brown rice flour, butter sea salt seasoning, and so much more. Place in a small zip-lock bag.
#7 Pork Rinds
Have you ever indulged in cinnamon keto pork rinds? The idea may seem a bit farfetched, but you will be surprised just how easy it is to make at home. This keto friendly movie snack has zero carbs and tastes like the popular Cinnamon Toast Crunch cereal. All you have to do is take a bag of pork rinds, pour melted butter in, shake to coat, and season with cinnamon sugar. Eat as a keto cereal or eat with sugar-free ice-cream. Place in a small zip-lock bag to easily sneak into the theater.
#8 Zevia
Want a great tasting drink that is also keto-friendly? Try Zevia. This drink is seltzer water that contains zero calories and zero carbohydrates, making it a great option while on the ketogenic diet. It is sweetened by Stevia, which is naturally extracted from the Stevia Rebaudiana plant. Unlike other drinks that are loaded with sugars, this sugar does not affect the blood sugar. In this way, consumers do not compromise their keto diet.
#9 Hapi Water
Hapi Water is a naturally sweetened water drink that does not include sugars, artificial sweeteners and contains zero carbs. It includes various fun flavors like Apple, Grape, Punch, and Kiwi Strawberry. Although there is zero sugar, the Hapi Water contains Stevia, a natural sugar substitute that is derived from the Stevia leaf plant. This drink is an excellent alternative while on the keto diet, and it is excellent for immune support.
#10 Keto Ice Cream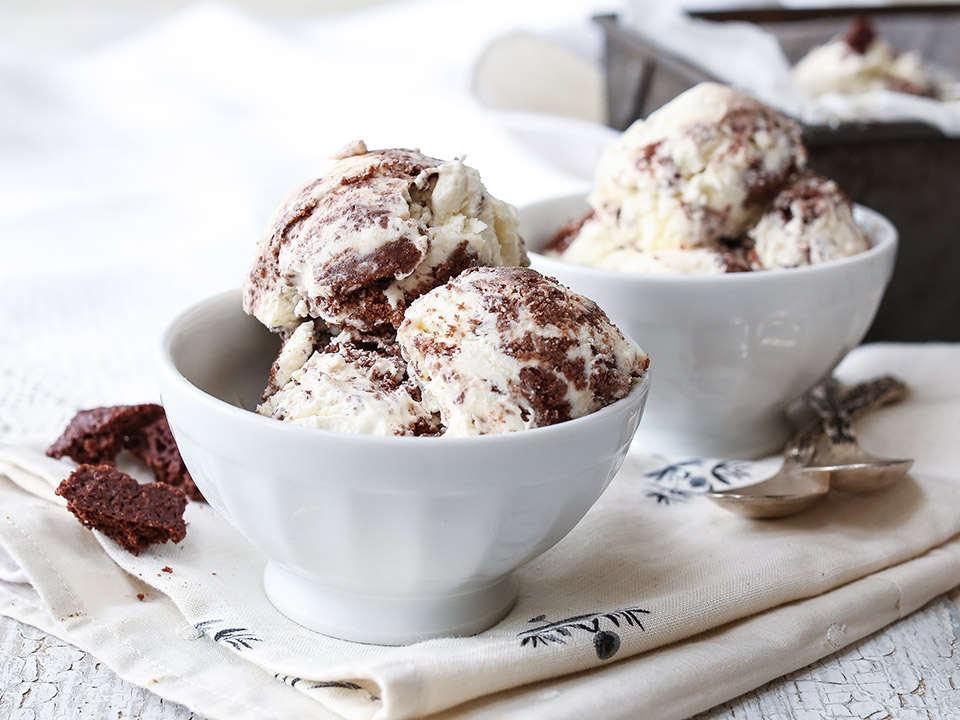 While most ice-cream on store shelves is not keto-friendly, there is a way to avoid heavy carbs and sugar intake. You can make your keto ice-cream! It is surprisingly easy to make and does not cost much either. Ingredients for this keto-friendly snack include butter, heavy cream, powdered allulose, vanilla extract, and MCT oil (which is optional). Melt the butter in a saucepan, adding heavy cream and powdered sweetener. Allow the blend to simmer. Put the mixture into a large bowl, cool, and stir in the vanilla extract. Finally, whip with a cup of heavy cream. Put in a small insulated container.
Best Low-Carb Movie Snacking Ideas for Home
#1 Mixed Nuts
For those who are looking for a great 'at-home' snack, mixed nuts are a great option. However, it is crucial to choose the right nuts; some are high in carbs. The best nuts to consume are Pecans (which have four carbs), Macadamia nuts (5 carbs), and Brazil nuts (4 carbs). Other nuts like Hazelnuts, Walnuts, Almonds, Peanuts, Pistachios, and even Cashews range anywhere from 7 to 22 carbs. Grab a handful of either nut or mix them up and enjoy a great keto-friendly movie snack at home.
#2 Perfect Keto Bar
For a delicious variety of healthy keto-friendly bars, try the Perfect Keto Bar. This keto-friendly movie snack comes in a variety of flavors like Birthday Cake, Salted Caramel, Cinnamon Roll, Almond Butter Brownie, Chocolate Chip Cookie Dough, and Lemon Poppyseed. These keto bar snacks only have 3 grams of carbs. There is zero sugar, zero artificial flavors, absolutely no fillers included. This snack makes for a perfect munch to satisfy any craving.
#3 String Cheese
Cheese is typically frowned upon during a strict ketogenic diet; however, with the right choice, your keto diet can thrive. The right cheeses are low in carbohydrates and have zero sugar content, making them a great keto-friendly snack. A tasty option for cheese sticks would be the Organic Pepper Jack Cheese Snack Stick. This snack stick contains a considerable amount of organic protein. Also, it does not include any antibiotics, synthetic hormones, toxic pesticides, or GMOs.
#4 Ella's Flats Low-Carb Crackers
For a delicious and crunchy snack, the Ella's Flats Low-Carb Crackers are a great movie snack. Each serving contains only 1 gram of carbs. It is an excellent source of fiber and such a fun, quick bite for breakfast, lunch, snack, or even dinner. It contains no GMOs, zero sugars, zero glutens, and is made with Pink Himalayan Salt. It is an excellent fit for Vegans, Keto dieters, and even those who struggle with cholesterol issues.
#5 Beef Jerky
For those who enjoy a quick bite of beef, the People's Choice Old Fashioned Beef Jerky Hot & Spicy is a great snack! This pack of seasoned goodness includes 15 grams of protein, zero carbohydrates, and zero sugar content. It also makes for a great addition to your other snacks like guacamole, cheese sticks, hard-boiled eggs, and low-carb nuts. The Old-Fashioned Beef Jerky is a healthy way to satisfy salt cravings while sticking to the keto diet.
#6 Sunflower Seeds or Pistachios
In addition to the previous list of nuts, Sunflower Seeds are a great at-home keto-friendly movie snack. They are a great way to satisfy salt cravings in between meals. Sunflower seeds contain only 5 grams of carbs and just enough fat to help carry your appetite over to your next meal. It is also a good source of vitamins and minerals, containing 37% of sufficient Vitamin E, Vitamin B6 (for cardiovascular health), and even helps with brain function.
#7 Keto Flaxseed Chips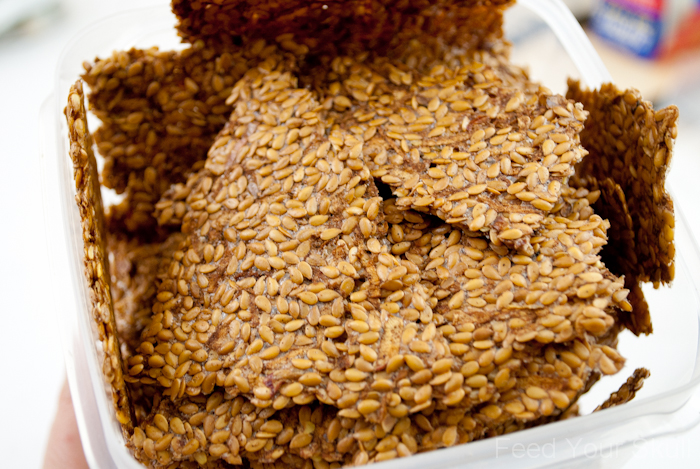 While most chips on store shelves contain ingredients that are high in carbs (like potatoes and flour), Keto Flaxseed Chips have the least carbs. If you are looking some a crunchy snack to pair with your favorite dipping sauce, try making your low-carb flaxseed chips. To make this treat, mix ground Brown Flax Meal with garlic, onion, and chili powder in a bowl. Add half a cup of water and mix. Roll the dough on a parchment paper and cut into cracker sized pieces. Bake for 15 minutes and cool.
#8 Pork Rinds
If you are concerned about keeping the right keto macronutrient ratio, pork rinds are a great snack that keeps carbs low and maintains all the right fats. In essence, this snack is the fried or roasted skin of a pig. They can be flavored with spices or consumed fresh of the stove. Pork rinds are an excellent keto-friendly movie snack because they contain zero carbs, zero sugars, and 5 grams of protein.
#9 Low-Carb Sandwich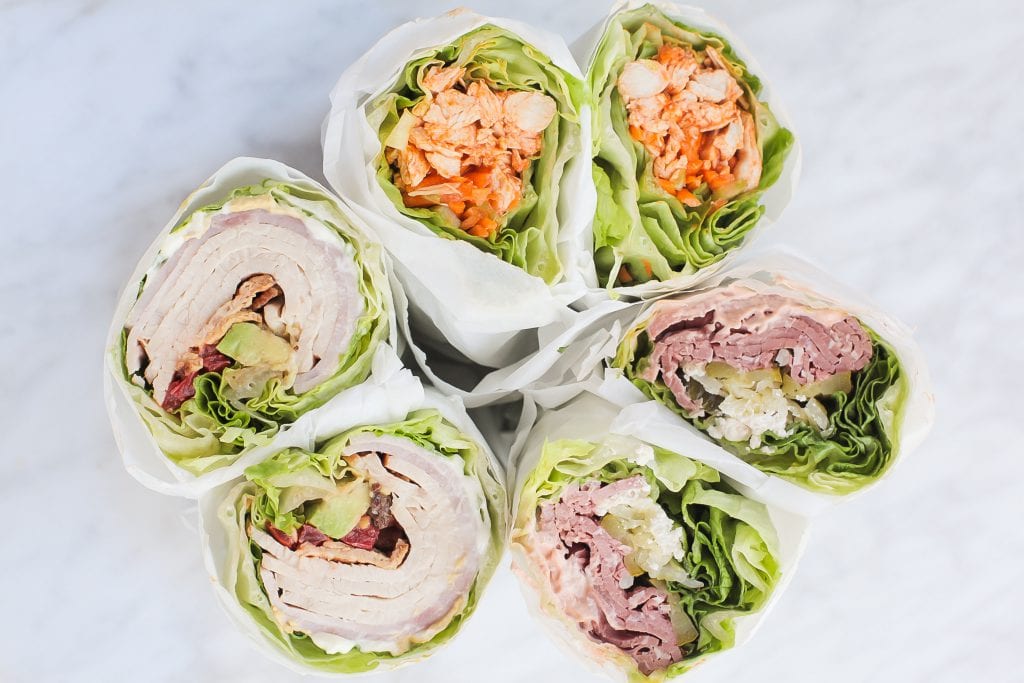 If you are a lover of sandwiches (but not so much the bread), try having it the keto way. The next time you make a sandwich, try ditching the bread and replace it with layers of cold cuts. Try filling a layer of turkey meat with keto-friendly cheese and your favorite vegetables like lettuce, tomatoes, and jalapeno peppers. Other meats to try are salami, ham, pepperoni, and provolone. This keto-friendly sandwich removes carbohydrates and packs on the healthy fats.
#10 Chicken Nuggets
Just because you are on a keto diet, does not mean that chicken nuggets are entirely out of the question. For a fun snack, chop up a few slabs of chicken breast, dip into a whipped egg and oil mixture (just a tiny amount of oil). Next, roll the cut chicken breast in Almond or Coconut Flour, and gently fry your keto chicken nuggets until golden. It is a fun, keto-friendly movie snack for adults and children!
FAQ
Can I Eat Movie Popcorn On Keto?
Movie popcorn contains at least 30 grams of carbs. Try packing your air-popped snack instead.
What Are Some Good Snacks For Keto Diet?
Great options for snacking include low-carb crackers, bars, keto chips, and low-carb crackers.
How Do You Eat Low Carb At The Movies?
Choose a Beef Jerky, a handful of low-carb trail mix or protein bar snack.
How Many Carbs Are In Movie Popcorn?
Movie popcorn contains up to 30 grams of carbohydrates in each serving.
Conclusion
Munching on keto friendly movie snacks does not have to be complicated. There are plenty of options to try that make movie-going fun. You can try sneaking in any of the listed options above or simply make them at home. Enjoy a yummy snack while staying focused on your health and fitness goals.